FLOW UV ink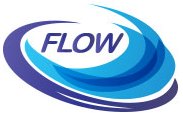 Spring's FLOW multipurpose UV Flexo ink range has been formulated to print on a wide variety of substrates including paper, board, film, and foil. The FLOW ink range is recognized for its improved adhesion and scratch resistant properties compared to standard UV inks.  FLOW inks are formulated to comply with the strictest national safety standards for food packaging including the Swiss Ordinance.  The advanced low viscosity and low odour formulation produces high strength, high quality prints from an easy-to-use and maintenance-free ink. FLOW inks are supplied press-ready and unused ink can be returned and stored for future use.
FLOW: the standard, low-migration UV Flexo Ink
FLOW RL: provides exceptional light fastness, making it an ideal choice for printed material exposed to prolonged sunlight conditions.
For information on FLOW-LV laminating adhesives and primers, click further.
Key features
Exceptional adhesion across a wide range of substrates
Respects Pantone standards for both process and basic colors
Formulated without ITX, Benzophenone and Bisphenol A
Optimal flow characteristics
Excellent printability and press stability – low dot gain and good halftone reproduction
Excellent scratch and scuff resistance
Excellent resistance properties – especially to water, oil, and alcohol
Maintenance-free ink – does not require the addition of solvents or refreshers
| | FLOW |
| --- | --- |
| Drying | UV |
| Substrate Compatibility* | |
| Paper/Board | +++ |
| Film/Foil | +++ |
| Thermal ECO | + |
| Thermal Top Coated | ++ |
| Hot-Stampable/ Over -Printable | ++ |
| Swiss Ordinance Compliant | Yes |
| Nestlé Compliant | Yes |
+++ = excellent
++ = good
+ = acceptable
– = poor
*: always validate new combinations of ink and substrate prior to industrial production
Print
Cleaning solutions
NCL-1103 Plate cleaner for water based and UV inks
SoftClean Anilox cleaning solution for water based and UV inks and coatings
UV-499 Press and parts cleaner for UV inks (attention : can swell photopolymer plates)